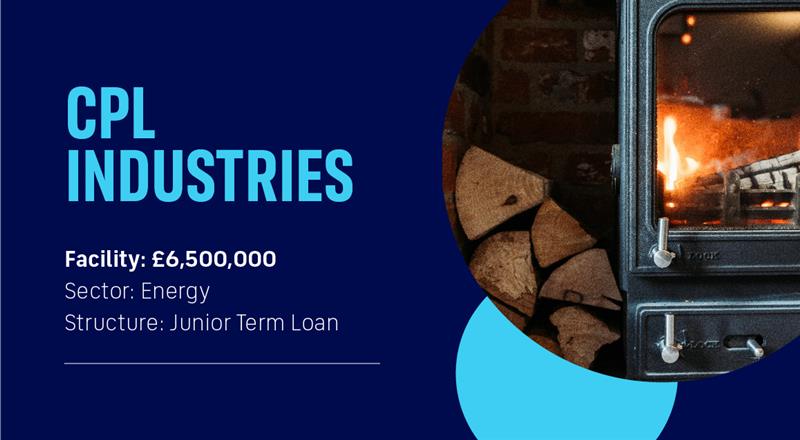 Blazehill participates in a £52m funding package for CPL Industries Group
Funding Facilities: £52m
Sector: Smokeless Fuels
Structure: Non-amortising term loan structured on a FILO basis
CPL Industries Group is Europe's leading manufacturer of smokeless solid fuels, supplying heating solutions to customers. CPL also provides speciality activated carbons solutions, as well as refractory repair services and products.
Blazehill participated in the £52m refinancing of the group's principal banking facilities. The new facilities, provided by a combination of Wells Fargo, Virgin Money and Blazehill Capital, will support the business in achieving its strategic goals and growth targets.
Jason Sutton, CEO and CFO of CPL Group, said, "We are delighted to bring the new lenders onboard at a time of major opportunity for the Group as we continue our transition to greener and cleaner fuels, which represent a low cost way to heat homes. The new financing arrangements will also facilitate investment in our growing activated carbon division, which is focussed on clean air, water treatment, and renewable energy applications."
The new three-year, asset-based lending facility will provide the necessary flexibility for CPL's seasonal working capital profile.
Tom Weedall, Managing Director, Blazehill Capital, commented: "To support such a forward-thinking group of companies like CPL Industries is truly exciting and testament to the flexible funding solutions Blazehill Capital can deliver. We're pleased that our facilities will enable the Group to further its transition to greener and cleaner fuels and we look forward to supporting them over the coming years."
Jason added, "I would like to thank the incoming lenders and the advisor teams for their hard work and efforts during the refinance process."
PwC led the transaction, whilst Blazehill were advised by Addleshaw Goddard.