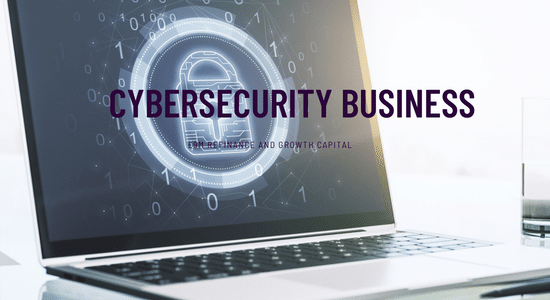 £9M SaaS growth facility provided to Cybersecurity business structured against its recurring revenues
Funding Facility: £9m
Sector: Cybersecurity
Structure: Non-Amortising Term Loan + Equity Warrant
SentryBay Limited is a growing cybersecurity company protecting business applications accessed on corporate and BYOD/BYOPC devices against information stealing malware and other threats to data.
The pandemic caused a rapid digital transformation and had a seismic impact on how cybersecurity is viewed. SentryBay is extremely well placed to provide businesses with a mature solution to their ever-increasing list of advanced cybersecurity requirements.
Blazehill Capital provided a non-amortising term loan facility and a refreshed structure that will support SentryBay as it enters an exciting phase of growth and executes upon an already established pipeline of new opportunities.
The transaction required a funding partner who understood the complexity, employed a commercial approach and, crucially, brought low execution risk from the outset. Blazehill Capital delivered the deal in four weeks from origination to signing.
Dave Waterson, CEO, SentryBay said "We are delighted to partner with Blazehill Capital as we push forward with our growth strategy and further drive the awareness and market penetration of the SentryBay product capabilities. Blazehill took the time to understand our business model and structured a debt package specific to the revenue profile of SentryBay. Their funding will support us in delivering for our customers."
Jake Hyman, Director, Blazehill Capital, added: "This transaction not only further showcases Blazehill Capital's ability to deliver on time in the face of complexity, but also evidences our appetite to lend into the software space and structure facilities around recurring revenues. We are looking forward to working with Dave, Marcus and all the SentryBay team as they begin this new chapter."
Sam Birchall, Director, Interpath Advisory, added: "We are pleased to have advised the SentryBay team through their recent refinancing with Blazehill Capital. We wish Dave, Marcus and the team success as they embark on their next stage of growth, with the support of the Blazehill team."
Interpath led the transaction, whilst Blazehill were advised by EY-Parthenon and Morgan Lewis LLP.